There is a significant amount of scientific research on CBD and the ECS system as well as journal entries from pilot studies done by doctors from around the world over the past four decades. However, as this is still a novel area of medicine, do your own research on CBD. There are many online sources of information, but note the internet has a mix of both valid and misleading data. Vet your sources to ensure that they are reputable.
Let's start with a benchmark that is easily understood: the joint. A joint is a common method of consuming cannabis. The average American joint contains 300mg of Cannabis. Further, the average THC in an American joint is 16% THC by weight percentage. This equates to 48 milligrams of THC. This is a lot of THC, even for heavy users. Now, a non-user of THC who takes CBD for the first time in a 0.3% THC tincture is less likely to have that type of tolerance. If they ended up ingesting the entire bottle of the Figure 2 CBD tincture, they would be ingesting ~70.2mg of THC. THIS IS MORE THAN THE JOINT*! The key takeaway here is that a CBD oil tincture with <0.3% THC may actually have more THC than you realize. Make sure to do your due diligence and verify the amount of THC in the end-product.
I know this rating system is out of 5 but if I could this product would get a 10 star review. My mother is 78 years old with really debilitating arthritis in her joints and this cream 750mg has been a life saver. She has regained strength and function in her hands that she hasnt had in about 6-7 years. I believe she also uses the gel caps but she swears the cream is the difference maker. Very thankful of yall and definitely suggest trying.
Joseph Rosenblatt is a New York entrepreneur and COO of Enliven Essentials, a New York CBD-infused-product company. He helped found Enliven Essentials with his family when he discovered the astonishing benefits CBD oil could provide for close family members suffering from pain and anxiety. Rosenblatt also writes, travels, and educates people about CBD oil and the benefits it carries. He can be reached at joseph@enlivenessentials.com or through enlivenessentials.com.
© Copyright 2018. Miji Media LLC. All Rights Reserved. These statements have not been evaluated by the Food and Drug Administration. The products mentioned on this site are not intended to diagnose, treat, cure or prevent any disease. As the consumer, it is your responsibility to know your local, state and federal laws before making any purchases. All products on this website are intended for legal use. Prior to purchasing a product(s) on this website, you should confirm legality of the product in the state where you request shipment.
Where issues usually arise is in contaminated products – that is, products that have high levels of contaminants like heavy metals, residual solvents, and other byproducts of cheap and hasty CBD extraction. The FDA has warned that pet owners should be cautious when it comes to purchasing and using medical cannabis. So don't be afraid to request current third-party lab test results from CBD pet product vendors! Reputable companies will happily provide them. (Or, of course, you can always refer to CBD Oil Review for up-to-date reviews and research!)
Currently, the only official, FDA-approved use of CBD is as a component in a drug named Epidiolex, which will be used to treat severe forms of epilepsy in children and adults, and which will be, Carson hopes, available to patients by the end of the year. Carson says he developed an interest in CBD because parents of kids with epilepsy came to him having read about CBD's potential benefits on the internet. "There's lots of data now that I think really supports that CBD helps for epilepsy," particularly in reducing the frequency of seizures, he says. Anecdotally, he noticed that the same parents reported another potential benefit associated with CBD: reduced anxiety. "I got the sense that some children did get benefits in terms of anxiety, and I think that's where I wonder if for example CBD in coffee could potentially be helpful," he says.
This attention to detail extends to our carefully curated selection of CBD topical products. It's incredibly important to us that you feel confident in your next CBD purchase, and if you're ever unsure about anything related to CBD, our friendly and knowledgeable support team are only a click away. Browse our range of CBD salves, ointments, and other topicals, or get in touch if you have any questions.
It's not about quality, either; even the finest CBD-infused coffee won't change the mind of substance purists like myself. Let's say you're drinking CBD coffee to relax—hey, that's great… but that caffeine isn't going anywhere. In fact, the only feasible situation CBD coffee would work would be if the coffee in question was decaffeinated… but we all know that only dads drink decaf. CBD coffee is the culmination of two great things Frankenstein'd together to make one mediocre product, like Julian Lennon or those shoes that look like socks.
Unlike most edibles, CBD pet treats are legal nearly everywhere, available online, in pet and hardware stores, Instagram ads, and everywhere else. Small businesses that sell them are cropping up across the country; Ashley Tisdale is shilling for one of them that sells full-spectrum hemp oil products. Pet empires also now carry them; BarkShop, the sister company to subscription service BarkBox, markets their new CBD dog treats to their subscribers via e-mail newsletters, at veterinarian-community conferences, and social-media feeds that are filled with pictures of adorably chilled-out dogs, as well as crash courses on what CBD is and how to use it for pets.
Hemp Oil contains naturally occurring phyto-cannabinoids, including CBD. It is widely consumed for its numerous wellness properties: as mild analgesic, antiinflamatory, antioxidant and antiemetic to name a few. Sträva uses the finest, full-spectrum hemp oil sourced from respected growers in Europe and Colorado. This oil is naturally rich in phyto-cannabinoids, including CBD, as well as constituents such as amino acids, vitamins B1, B2 and D, omega-3 and omega-6 fatty acids, minerals zinc, calcium and magnesium. Hemp Oil and CBD are non-psychoactive and do not produce a "high."
We don't know how CBD affects the brain in any kind of depth. We don't know which doses and delivery methods are best for different outcomes. We don't know how CBD interacts with most other drugs or foods. We don't know the differences between the effects of isolates and full-spectrum preparations. We don't even know how many cannabinoids there are. California, for what it's worth, seems aware and concerned about this whole thing.
Hi, Congrats on finishing chemo & radiation that's awesome!! I wish you the best of luck!! I was actually wanting to know about dosage for cancer as well..My parents both have recently been diagnosed with cancer 4 months apart and are currently going thru chemo together. I have tried looking for the dosage info but can never find what i'm looking for..I want to try to help lesson the chemo side effects and hopefully kill some of the cancer cells. Can someone please help us?Thank You Christy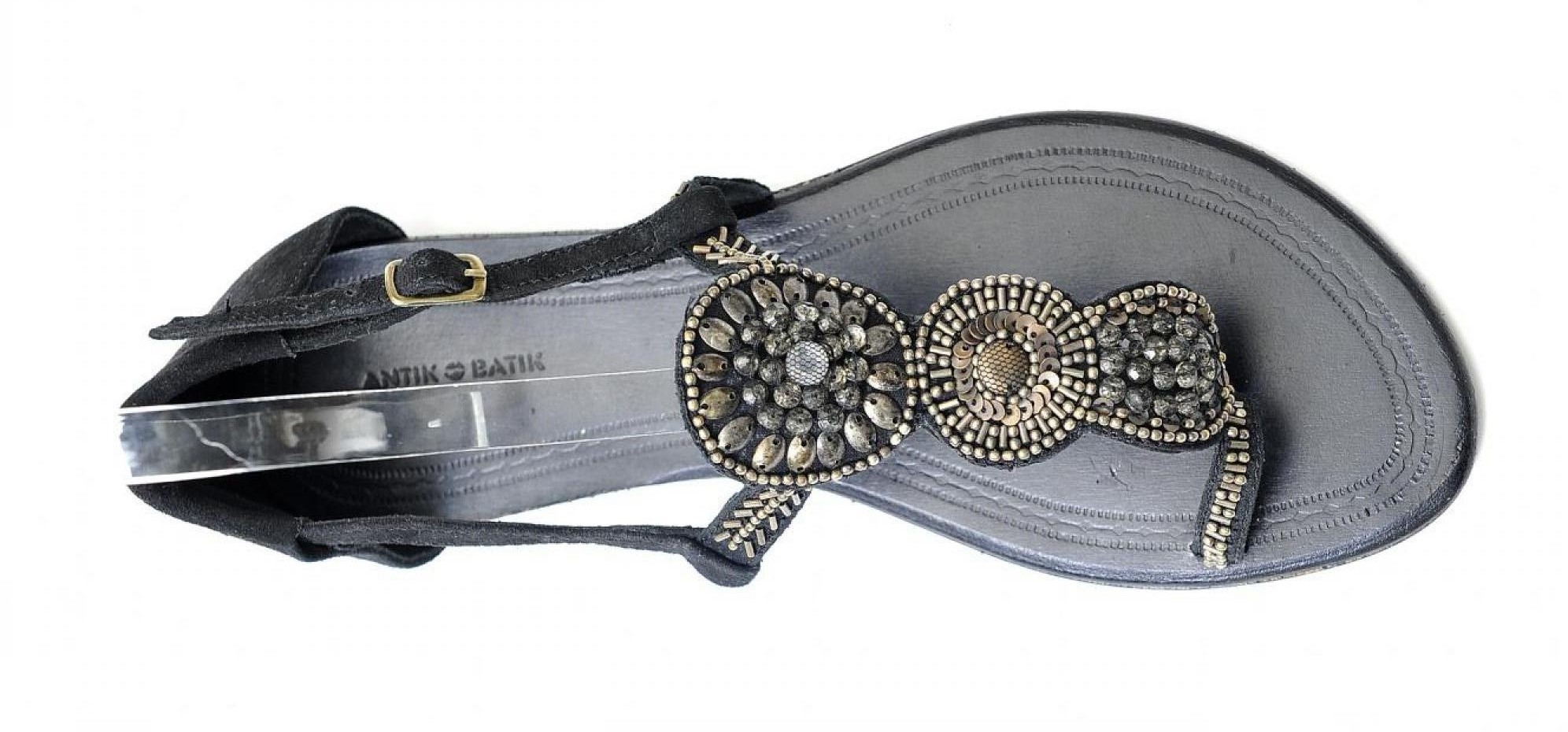 Due to its non-psychoactive healing properties, Cannabidiol (CBD) has become a very popular option for patients seeking a natural alternative to treat conditions such as chronic pain, anxiety, epilepsy, and more. As patients start to understand how CBD can be used to alleviate their symptoms, they are often faced with a choice between using products made from CBD Isolate or Full Spectrum CBD. So, what exactly is the difference between the two?
I've been waiting for weeks to receive this topical to see if I finally found a product that works and I'm so happy to say that I did! I've been dealing with knee pain that my doctor has not been able to officially diagnose and treat and it's extremely painful. This is the first product that I've tried that actually relieves most of the pain and pressure so I can continue to workout and stand without being in so much pain. Thank you for creating such an amazing product!
The media buys were made possible and were created via digital media frontrunner ReelTime Media (USOTC: RLTR) www.reeltime.com whose capabilities are redefining how companies are evaluating and purchasing their TV, radio, print, and other new media. The CBD specific ads are being placed through Canna Broadcast Media (USOTC: CBMJ) www.cannabroadcastmedia.com that specializes in getting cannabis companies access to mainstream media to get the CBD ads approved. CBMJ is the only company that ReelTime Media will allow cannabis ads to be placed through on their networks or portals.
Am not lying when I say I literally found this little cream on the floor one day, like it fell from heaven! As a cocktail server at a casino you can only imagine what this did to me. My entire legs ,feet ,toes and back love this and I could not be happier w it. Applied it this morning because my feet were so sore ,I atomically fell asleep w no pain and woke up to no pain . I love this product and I will be buying endless products , much needed! Loooooove your topical cream!
Of course, those zen feelings mixed with caffeine created a unique concentration that I rarely feel with coffee. Instead of thinking about one million things at once (like I usually do), Pure Hemp CBD's cup of joe helped me focus deeply on one thing at a time. In addition to feeling focused and in control of my thoughts, I felt awake and ready to start my day. It was an energized, yet peaceful sensation. Pure Hemp CBD's Ground Coffee doesn't hold back on the caffeine, either. According to Pure Hemp CBD, there is approximately 95 to 200 milligrams of caffeine in an 8-ounce cup of coffee, depending on how much coffee grounds you use.
Due to its wide variety of medical benefits, CBD is used to treat a number of common conditions, including chronic pain, inflammation, seizures, insomnia, spasms, multiple sclerosis, and mental disorders such as anxiety and depression. As a topical agent, CBD oil can be directly applied to certain areas of the body as an effective means of relieving pain and soreness, reducing inflammation, and soothing inflammatory skin conditions such as psoriasis, dermatitis, and eczema.
When it comes to CBD oil, cheaper is most certainly not always better because the production of quality CBD oil just isn't cheap. CO2 extraction utilizes complex equipment and a high level of expertise as opposed to the cheaper and easier chemical extraction processes that can leave residue from toxic solvents like butane, propane, and ethanol in the CBD oil. While the CO2 extraction will generally lead to a higher price tag, it does insure quality, purity, and potency – especially when used to extract CBD oil from hemp that has been organically grown in the United States.
Royal Queen Seeds CBD Oil offers a convenient, discreet and quick way to dose yourself with a bit of CBD, no matter your situation or where you are. All of our CBD oil is created using organically grown hemp sourced from right here in Europe, extracted using the latest CO² techniques. It means our oil is 100% natural, offering pure and strong CBD. All you need to do as drop you dose under your tongue or in your food, and away you go!
The most commonly used form of CBD is CBD oil. Combining CBD extract with a carrier oil like coconut oil, it can be ingested or vaped, bringing a lot of variety. But because marijuana legalization is in such a murky situation with both federal and state laws to grapple with, CBD oil's legality can be hard to parse depending on where you are. Let's start with legality at the federal level.
I have found after trying several different brands, MedTerra is the most potent, consistent and competitively priced product on the market. Being able to purchase it by mail order is also very convenient. One thing I noticed on other brands is there seems to be confusion over the actual dosage. Folks see 500 mg on the bottle and think they are taking a 500 mg dose. Incorrect! That is the total mg CBD per bottle. One brand for example states on the 2 oz bottle, 60ml-500mg. That breaks down to 8.333mg per ml. But it was only 60% purity which translates to only 5 mg per 1 ml dose. (500mg / 60 ml = 8.3333 mg per ml, at 60 % purity 8.3333 * .6 = 5 mg per ml dose.) I have not seen anyone break it down correctly until I looked at MedTerra. They dont mess around. You get 99% pure product, period. This allows more accurate dosage than other companies, giving YOU more control and confidence using their products. Pain and inflammation greatly reduced, I sleep better, mood and blood sugar leveled out, reduced appetite. Thank you MedTerra! Word of mouth is the best advertisement! All CBD Tinctures, regardless of strength, are 1 fluid oz and contain 30 servings at 1 ml each. The dropper in the cap has measurement markers of .25, .5, .75 and 1 ml to help with serving size. Here is the breakdown by strength of the amount of CBD per serving, 1 dropper full: 500mg contains 16mg of CBD per serving 1000mg contains 33mg of CBD per serving 3000mg contains 100mg of CBD per serving
"Placebo response always needs to be taken into account for any treatment being studied," says Baron. "Placebo response is actually quite high in many pharmaceutical trials, for example. In fact, there are many treatment trials for various medications and other treatments where benefit responses to placebo are actually higher than the treatment itself being studied."
These products are from places like Xi'an Lyphar Biotech Co. Ltd., which doesn't mention that it's one of the largest CBD sellers on Alibaba on its website, let alone reveal where it's sourcing its CBD from. There are big companies and small companies, companies that provide elaborate chemical charts and companies that have no online presence at all. There are companies that run their goods — either as raw materials or as consumer-stage final products — through lab tests. There are those that say they do but provide no information on what the labs found or which labs tested their products.
The only study that has tested the bioavailability of inhaled CBD is from 2014; it found a bioavailability of about 25 percent for 100 mg and 200 mg doses of CBD using a Volcano vaporizer. (The topical lotions are even less studied; there have been no clinical trials on them at all.) This is more efficient than ingesting CBD, in the same way that vaporizing THC is more efficient than eating it. To get an effect, you should ingest a different amount of CBD than you'd inhale ... but how much is that? How much is too much?
Other studies have been done in lab animals, or in vitro (meaning in a test tube, using animal brain tissue). Those studies have found anxiety-reducing effects but only at midlevel dosages, in the range of 10 to 20 mg per kg. As an example, one study found that CBD can, in rats, be an effective anti-inflammatory painkiller — at 20 mg per kg. It's not a direct translation, but that dosage would be somewhere in the range of several hundred milligrams for an adult human.
Figuring out how much CBD oil to take can feel like trying to navigate through a complicated maze. The sheer volume of CBD brands on the market can create confusion for consumers, and when you take a closer look, it's not difficult to understand why. Not only do vendors use different source materials (CBD-rich cannabis vs. industrial hemp, different strains, etc.), but they also implement different extraction techniques .
When you're shopping for CBD oil for your pet, it's important to purchase from a credible source. As a world-leading supplier of CBD products, Healthy Hemp Oil is a trusted and certified vendor of all things CBD. We take pride in stocking only the highest quality products and providing customers with superior service. All of the products in our store undergo strict lab testing by a third party to ensure that they meet our high quality and potency standards. We also offer a 90-day money back guarantee to ensure that you, and your pets, are satisfied with the quality and results of our products. We've received thousands of CBD hemp oil reviews and testimonials from happy customers sharing their CBD success stories. We encourage you to check them out!
Even some of the claims made by recreational CBD sellers aren't bullshit, in the abstract. CBD really does show some anti-inflammatory properties. It really does have anxiolytic effects, in certain situations. Of course, it's the scammy nature of herbal supplements that a seller can say something like "CBD has been indicated to reduce anxiety" (a true statement!), even though the actual product you've got in your hand has never been indicated to do so. Nutmeg, for example, will act as a dangerous psychoactive drug at high levels, but it would be deranged to put "scientific research has shown that nutmeg can get you high as hell" on a pumpkin spice latte. It's correct, but it's also incredibly misleading.
When discussing coffee, some coffee roasts do however include both CBD and THC, and these can potentially deliver a pretty significant high. However, what people really seem to be interested in as of late is pure CBD coffee, which you can drink every single morning just like a regular cup of joe — it provides loads of health benefits (see below), without getting you stoned in any way.
EnrichaRoast CBD Coffee debuted at the beginning of January, a collaboration with Flower Power Coffee, a widely popular company based in New York City that promotes "legal, non-mind-altering infusions," according to its website. Flower Power's team of "modern day hippies" is led by president and CEO Leighton Knowles, a former chef and passionate CBD advocate. The company partners with nonprofits and values education, even including a coffee brewing guide on its website.